Our Specialists can Help Your find the Best Mortgage
Mortgage Lending
If you need help with financing your new home, Covington & Associates Realtors, Inc. works with Towne Mortgage. Their mortgage expert can help you find the right mortgage.
Why Towne Mortgage?
With a wealth of resources and knowledge, Towne Mortgage can assist you in finding the best loan to meet your individual home buying needs.
Our goals are to provide excellent customer service and to establish long lasting customer relationships.
There are many financing opportunities. This includes:
Loans for first time homebuyers offering no down payment and grant funds for down payment assistance.
Conventional, loans: VA, FHA, VHDA, and USDA
Jumbo and Construction/Renovation loan products.
Physician's loan: 100% financing with no mortgage insurance and several other specialty jumbo loan products.
Meet your Towne Mortgage Banker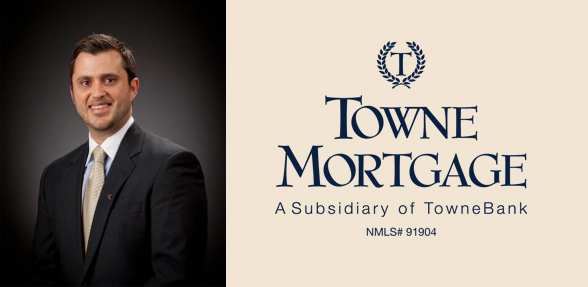 Bubba Flemming has been a mortgage lender for 14 years, specializing in first time homebuyers, VA, FHA, VHDA and Jumbo Loans.
He is licensed to lend in Virginia, North Carolina, Maryland, Florida and Tennessee.
Contact Bubba today!
Bubba Fleming, Senior Mortgage Banker
TOWNE MORTGAGE – Your Hometown Mortgage Lender and 2016 HRRA "Affiliate Member Of The Year"
4598 Broad Street
Virginia Beach, VA 23462
Cell:  757-309-1052        Office: 757-491-6300        E-Fax: 877-709-6817
NMLS ID # 659410
Apply Online at: www.bubbaflemingmortgage.com
Disclaimer: Exact loan products and qualifications subject to change. Exact loan information will come from your Towne Mortgage banker.